CHALLENGE
A regional affiliate of Christie's International Real Estate, a world renowned real estate broker of luxury homes, needed a website to promote their house listings to potential clients in Florida and abroad. The look and feel of the site needed to be consistent with the company's main corporate art, from color schemes to images. The functionality of the site had several requirements as well, including a search function that specialized in identifying higher priced luxury homes.
The Christie's Affiliate wanted a "members only" section of the site designed specifically for company management, agents and staff to access documents, logos, brochures, multimedia, contracts and scheduling for all offices and events. This password protected section of the site would help the Christie's Affiliate maintain brand integrity and offer a convenient one-stop shop for employees to access key collateral pieces. The site also featured a showcase of Christie's agents, complete with their photos, areas of specialty, social media links and languages spoken.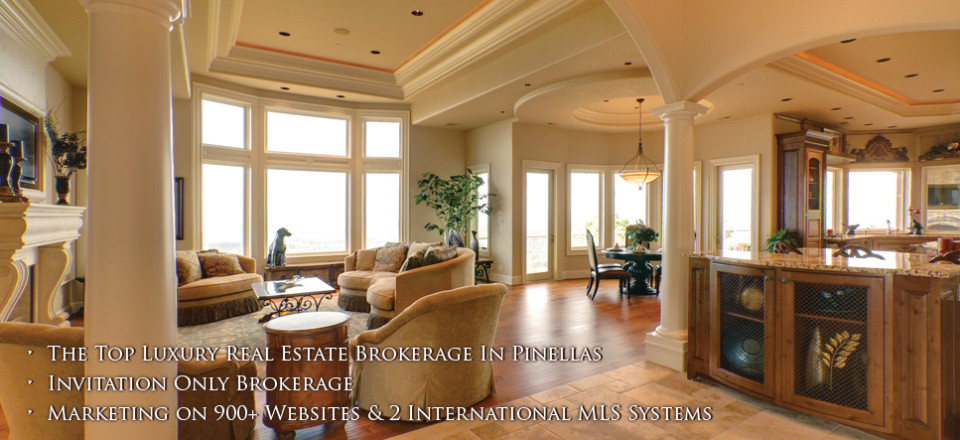 Finally, the Christie's Affiliate wanted a website solution that allowed its agents, staff and members' information to be maintained and updated without requiring their staff to know how to code or program the site. The back-end of the site had to be extremely user friendly. The final website also had to be hosted on the Christie's Affiliate company server platform.
SOLUTION
CEShoppes® identified WordPress as the most flexible website platform that could fulfill all of the Christie's Affiliate's visual and functionality requirements while also allowing staff to easily make simple updates to the site. Genesis, commercial licensed WordPress platform framework, was used to create the base structure of the site and then a WordPress Child Theme was developed to create the look and feel of the commercial art requirement. This would allow for the platform framework to be updated for security patches and upgrades as needed, while the child theme maintained the look and brand of the company requirement.
The local real estate search capability was implemented using a MLS EDI format licensed though the local Real Estate MLS. The CEShoppes® Development Team created preconfigured searches that would present live MLS property listings representing different featured areas of the customer market, as well as allow consumers to search for any property in their area by home features and price range.
After the initial site launch, the Christie's Affiliate requested a "quick search" be installed to allow consumers to view a list of agents that speak a specific language. This was accomplished by combining the agent overview search with a pre-configured search query in WordPress to filter each language. The country flag was used for each language as an easy to identify button to launch the search.
RESULTS
The final result was a sleek, professional website that is appealing and functional for potential clients around the world looking for high-end luxury homes. The site is also easy for Christie's staff to maintain and make updates as needed, without formal website coding training. From its pleasing aesthetics to usability, Christie's Affiliate was very pleased with the final website. www.CoastalPGI.com